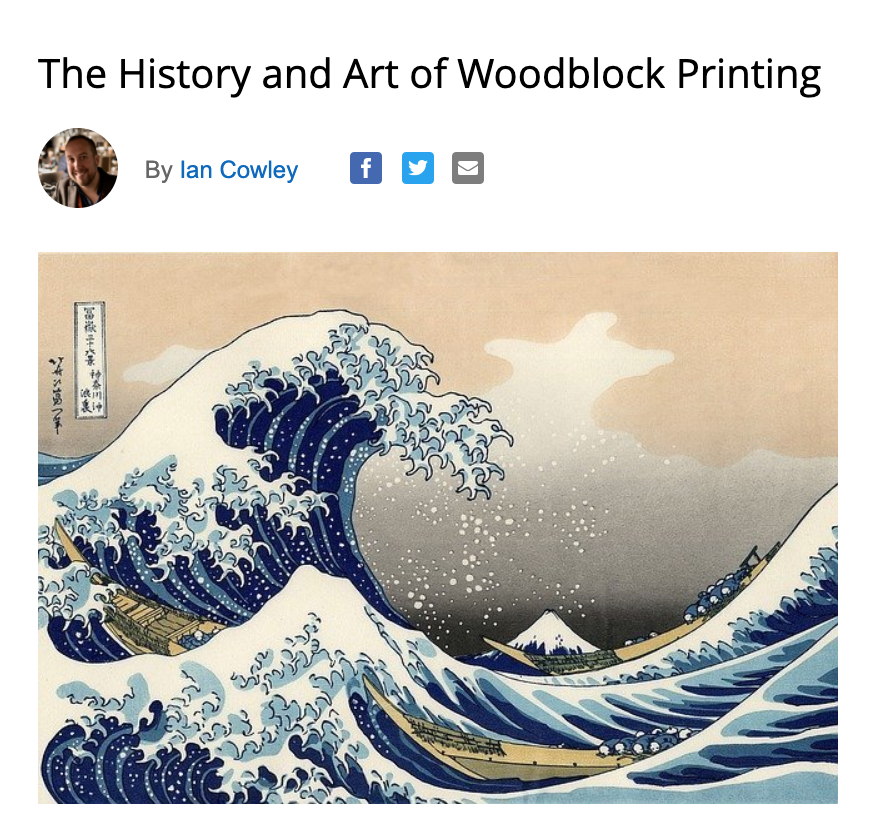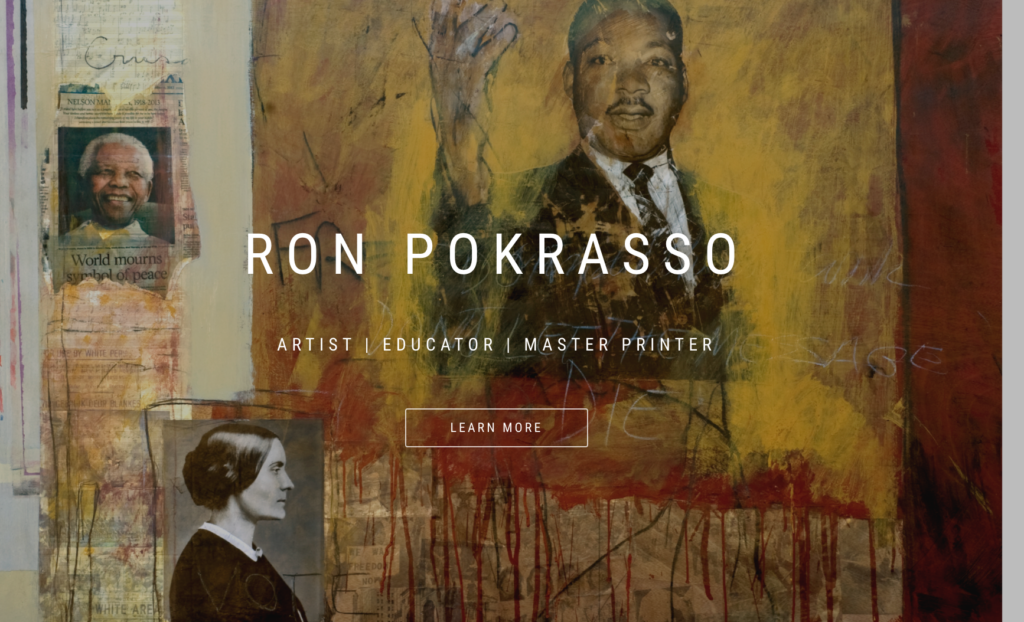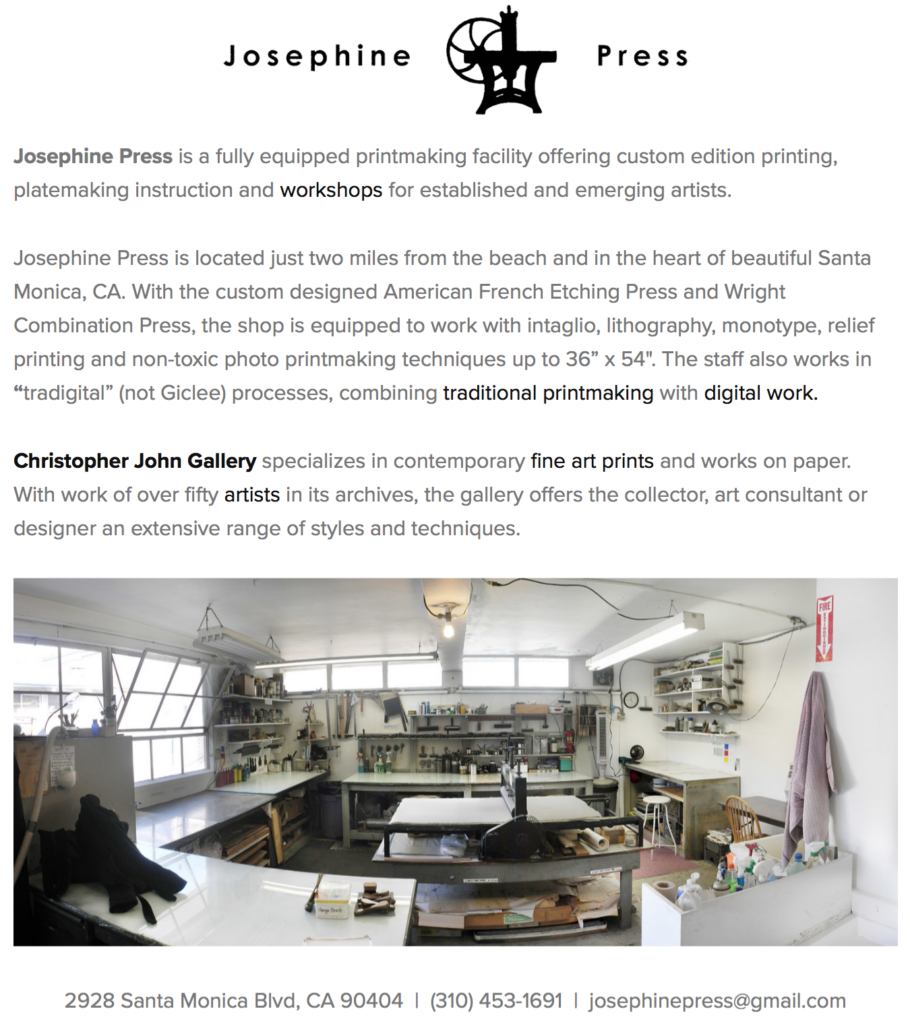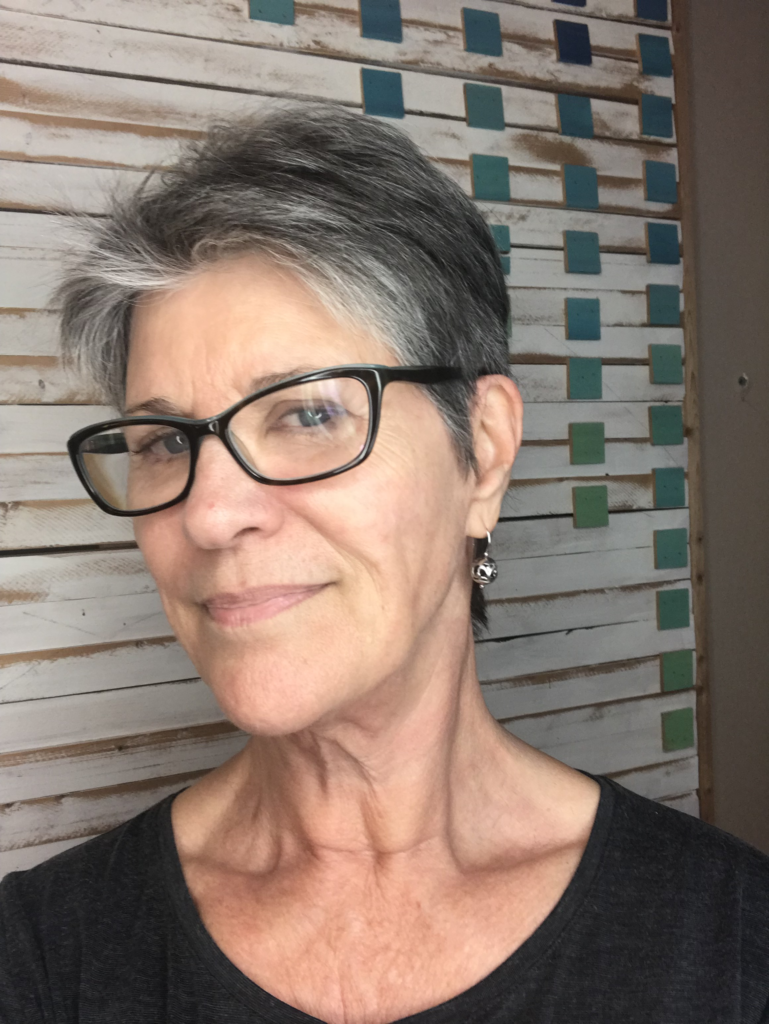 Elaine LeVasseur is a professional printmaker and artist, and a founding member of the Santa Barbara Printmakers. Now retired, she offers free technical advice for current SBP members and all printmaking students living in the greater Santa Barbara area. Contact her during normal business hours at (805) 689-1871 or 3levasseur@gmail.com.
Her areas of expertise include photopolymer plate, collagraph, viscosity printing, printing inks and additives, etching press mechanics and maintenance, basic contracts and documentation, studio set up and safety, and care and use of hand and power tools. Simple or complex questions are equally welcome. She will ask you questions about your art and processes in exchange for her assistance.
Elaine has a BA in printmaking and a Certificate in Education in Fine and Applied Arts, and taught etching, photoetching, screenprinting, airbrush, art business and technical illustration at SBCC for over 30 years. During this time, she also worked as a master printer, project supervisor and mentor or artists in Santa Barbara, Los Angeles, Ketchum and the Susquehanna Valley. She exhibited her own work for twenty years and curated exhibitions forMCASB (formally SBCAF), SBCC, the SB Architectural Foundation and the Channing Peake, as well as independent galleries.